Hello lovely readers! We have been quiet as a battle for control has been raging. Kayleigh, upset with revelations had by all, decided to try and go on the warpath. This echo, expressed by Kayleigh is Mike and Mark slamming her to the pavement, disarmed to face some serious, harsh truths. Note, they aren't careful with her, forceful. She is certainly frightened.
This entire scene is critically important but what's most important about is is the clouds and the leaves. Long story for another time. Kayleigh, is terrified of what's coming, in recovery and she had been echoing this fear for years, in music and video millions of times, driving us (And others) literally, crazy.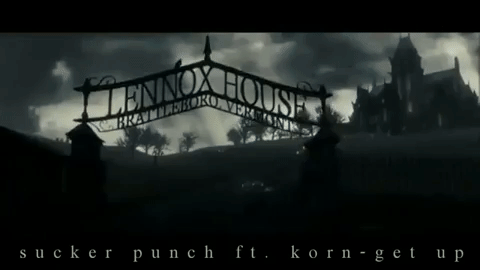 Kayleigh, disarmed and forced to face recovery, whether she
likes it or not. She knew this day was coming. Note again, 3 characters. This
is also a MOT Echo (Drowning) – There is water in the scene.